Success Story
Durham County Council
How Durham County Council Drove Channel Shift for £250k in Annual Savings
Overview
With a self-service portal powered by govService on their side, Durham County Council is transforming to meet the digital needs of residents while saving significant time and money.
Better Service at Reduced Costs
govService Powers Better Data
Missed Bin Process Made More Efficient
Online Is Now the Channel of Choice
Project Metrics
250,000 Annual savings
100,000+ Users of MyDurham platform
90 Online forms
300 Users added weekly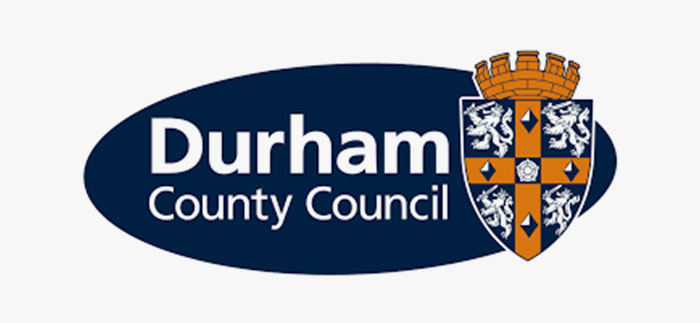 Must have Granicus Solutions
Need to Deliver on a Citizen-Focused Digital Strategy
When Durham County Council launched their new ICT strategy, Altogether Better Durham, they had three main goals. They wanted to give their citizens more choice, gain better citizen insights, and increase efficiency.
To achieve these goals, Durham County Council needed to radically change their digital offering. And they turned to govService to make that transformation happen.
Launch MyDurham Self-Service Portal
Things started to change when govService went live in July 2016. Over 90 processes and forms, including those relating to waste permits and bin collections, were implemented and could be used immediately online, by staff using Service in two call centres and the face-to-face contact centre.
Within 12 months, Durham County Council garnered some exceptional results.
Realising the potential of channel shift was nearly impossible before the Council began using govService. It had taken more than a year to implement a single new process using their old system. Even with that new process in place, just 1% of contacts were truly digital.
Better Service at Reduced Costs
Powered by Self, MyDurham is the self-service portal which is transforming the way Durham County Council interacts with its citizens.
Every week more than 300 people sign up for a MyDurham account and thousands of citizens every day log in to access informationand carry out tasks, such paying a Council Tax bill or requesting a service.
With more people self-serving, the number of telephone and face-to-face contacts has fallen dramatically, enabling staff to focus their time supporting citizens with the greatest needs.
govService Powers Better Data
At least 40 citizens every day share their feedback on council services with the organisation. Those views together with the extensive citizen data gathered through the Platform are shared widely across the Council via the easy-to-use reporting dashboard.
Thanks to govService, Durham County Council staff now have the insights they need to make evidence-based decisions and policy.
Missed Bin Process Made More Efficient
Bin collections are an essential part of any council's service to its citizens. When bins are missed by refuse staff, people contact their council for information about what has happened and how the council will remedy the issue.
Although Durham County Council's missed bin process was fully integrated to get live updates from their in-cab system, the Council were determined to go a step further and make life easier for their citizens by removing the need for them to contact the Council.
In the new process refuse staff experiencing a problem, such as a road block or traffic delay, can carry out a postcode search and send SMS alerts to all citizens in that area, letting them know that their bins haven't been collected and what will happen next.
This new process is only possible because of govService's in-built Integration Manager. This unique capability enables the easy integration of internal and external back-office systems, in this case postcode databases, details of contact preferences and alert providers.
Online Is Now the Channel of Choice
The number of citizen requests being made online has soared since the the govService launch and the Council began implementing Altogether Better Durham. This dramatic shift in contact channel has already identified over £250,000 in annual savings, a figure that will only grow as time goes on.
With govService, Durham County Council is able to deliver outstanding customer service, streamline their processes, and drive down costs. They are reaping the rewards associated with channel shift and achieving the aims set out in Altogether Better Durham.