govDelivery
EngagementHQ
Essential software for changemakers. Facilitate, centralise, and analyse two-way conversations between you and your community.
Don't guess. Know.
Don't keep speaking to the same ten people on the topics that matter. Whether it's planning consultations, community involvement or measuring impact, EngagementHQ gives you real-time access to digital engagement outcomes across channels. Run end-to-end consultations, keep your community informed, and drive better outcomes with EngagementHQ from Granicus.
An all-in-one digital engagement platform
A dedicated public participation platform to manage everything you need from consultation to collaboration.
Increase overall participation by removing barriers.
Save time and resources by engaging your community the right way.
Gain actionable insights and reduce the risk of dissatisfaction.
Enhance social capital and improve community connection.
Trusted by 900+ organisations across the globe
We provide the world's leading online community engagement platform. See how EngagementHQ has revolutionised the way community members connect in the UK and around the world.
"We bought the tool as research officers to carry out research, consultation, and engagement, to understand people's views, and to be able to feed that data through to evidence-based decision making. But actually, we've realised it offers so much more than that."

Anna Miller, Research Team Manager at Cheshire West and Chester Council
"The feedback we have received from the public is fantastic. People are reading the strategies that we put up … And they are reading them line by line. They are giving us intelligent, well-considered feedback."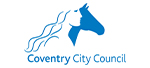 James Sampson-Foster, Analyst, Engagement Insight Team, Coventry City Council
"We had already used online surveys, but what we were after was something much more interactive, that users could have fun with and really say what they wanted and where."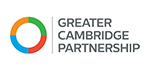 Debbie Goodland, Community Engagement Manager, Greater Cambridge Partnership
Understand your community's needs with powerful engagement metrics. Identify areas of interest, highlight controversial issues, and analyse which groups of stakeholders are participating.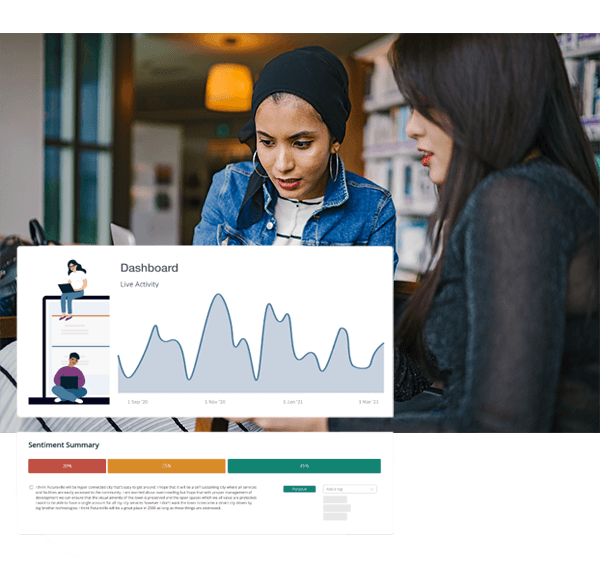 Deliver fast, high-quality engagement experiences across touchpoints. Embed engagement into your organisations' website or update participants via SMS. Our broad range of engagement tools make sure everyone has an equal opportunity to have their say.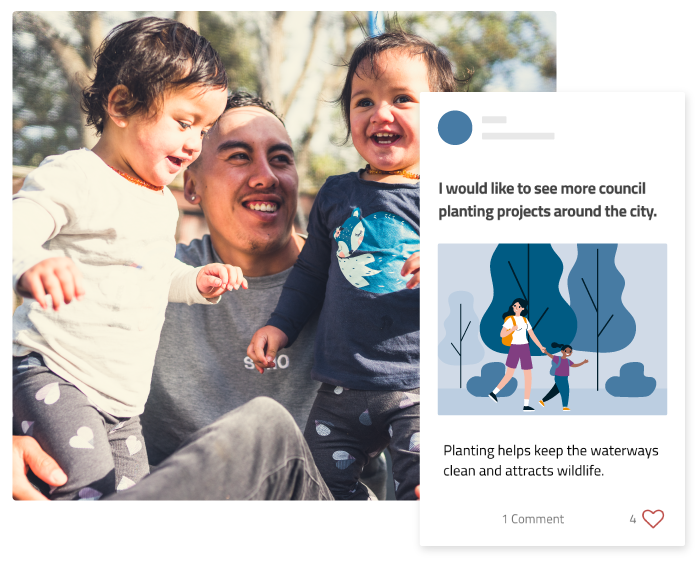 Real-human moderators protect you, your team, and your community against inappropriate behaviour. Our unwavering commitment to accessibility and security means you can focus on building connections while we focus on compliance.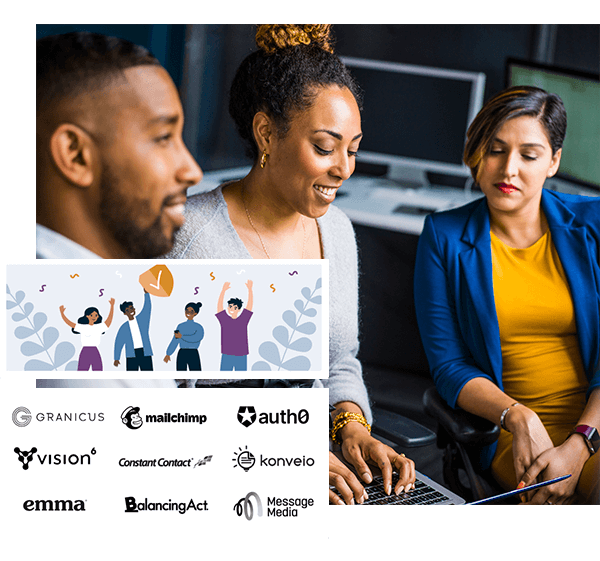 Explore a better way forward in community engagement
Coordinate your engagement program
Quickly create and launch engagement projects for every public participation need, from consultation to collaboration — with team access controls and draft sharing for easy creation, review, and approval.
Complete range of engagement tools
Leverage a range of engagement formats designed to activate and engage your community across channels from Forums to Surveys, Ideas, Places, Q&A, and Polls.
Actionable insights
Purpose-built reporting and analytics mean you can understand the sentiment of thousands of written responses in a single click using artificial intelligence.
Participant relationship management
Build and access a central, unified community database to identify, segment, and personalise communications for hard-to-reach voices.
24/7 moderation
Our expert moderators protect you and your community against bullying, harassment, and inappropriate behaviour.
Integrations
Create a seamless user experience for users and administrators through our partnerships and integrations – including integration with govDelivery.
Community engagement to suit every team
Want to find out more about EngagementHQ? Get in touch with our team today to arrange a demo from one of our experts.
Thank you for your submission.
We will be in touch shortly.